As the Halloween holiday season is around the corner, many online store owners are busy for promotion and marketing advertising. I took to Esty and Amazon selling datas and proceeded to browse through categories, identified top selling sub-categories, and evaluated their suppliers.
There are several niches that eCommerce stores can dwell into this Halloween season, including:
Halloween Costumes & Dresses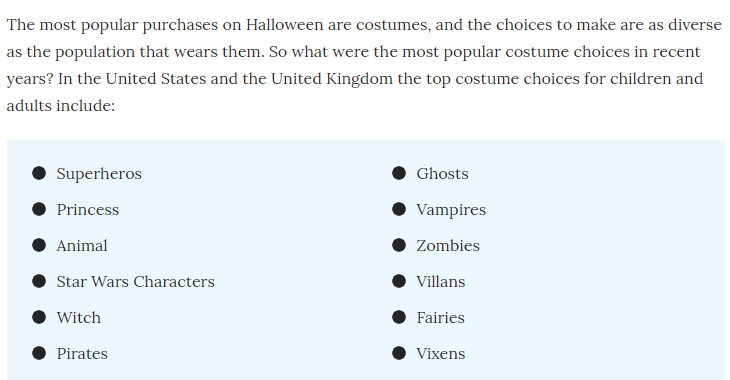 You will find a huge selection of Halloween costumes and dresses available on AliExpress, Esty or Amazon ecommerce website. While vampire suits, cosplay, witch & wizard costumes have been the historical trend amongst buyers, also new ideas are coming out every day. And I think one of the most popular costumes will be the superhearo costplay as it is a hot movie in 2019.
This year the latest men's Halloween fashion is  directly from modern day entertainment like IT, Conjuring, Heath Ledger's Joker, Game of Thrones, Superheros and many more. And it is sure that many Halloween costume designs and ideas are from Marvel & DC superheroes. The most trending hero costumes include The Hulk, Captain America, Iron Man, Superman, Batman etc, which are one of the top sellers.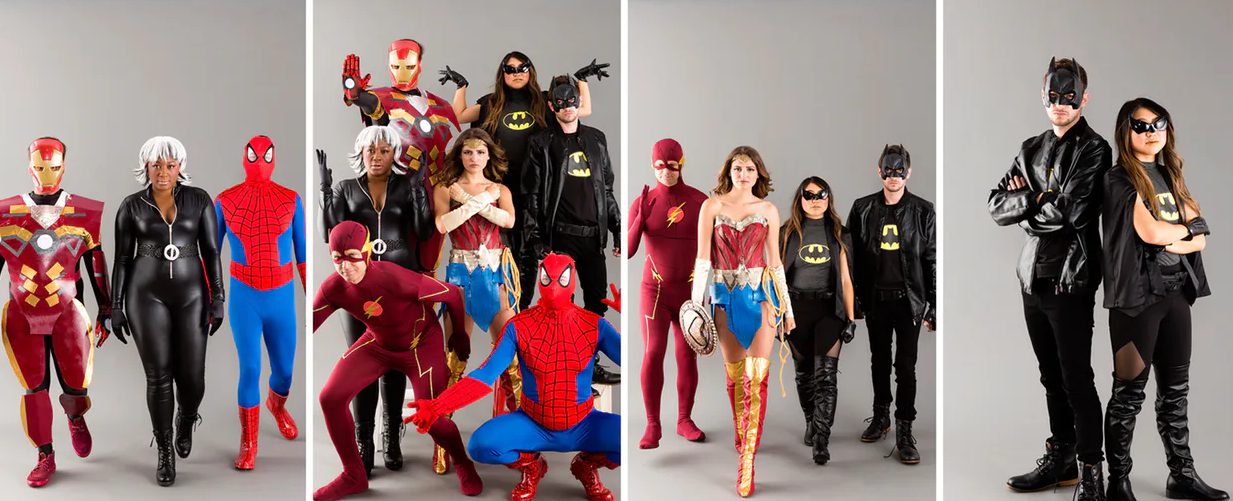 Google Trend Line for Halloween Costumes (13th September to 13th October 2019)
Similarly, the Women's Halloween costume styles comes from cartoons & Disney Princesses such as Snow White, Belle, Red Riding Hood, Elsa, and Maleficent etc. Many more leading women's costumes are inspired from games like Overwatch while a brilliant selection of witches, anime cosplay and wigs are also listed.
For Kids, many ecommerce websites  also offers many sections with amazing costumes for kids and teens. These are usually from superheroes, cartoon characters, movie characters and horror folktales such as Pokemon onsies, super heroes, Disney cartoons, Ben Ten, Mario Bros., Animals and much more.
Halloween Party Mask
A great Halloween party mask can play great fun trick like winning the best Halloween costume prize, and possibly get the most treats. People also create a fun character by wearing related costumes and also putting together masks, hooded cloaks and make up sets. Halloween costume accessories are the necessary for celebraing this popular holiday. Here are some top-seller masks from major C2C stores.
(Google Trend Line for Halloween party Masks (13th September to 13th October 2019)
Skull and Pumpkin are the sign of Halloween season, and also the clown masks are the most chosen by buyers. And now some young people like LED  light up masks to show their speciality and stand out in the crowd.
Halloween Accessories
Lots of stores keep Halloween accessories to go with your preferred costumes, home decorations, masks and make-up kits. Accessories like the classic vampire teeth and elf ears are the most famous among people, and more accessories like headband, wig, bloody hat, eyeglasses, spooky legs, broken body part. Moreover, cute pets are surely also involving to show the Halloween spirit! It is said 16% of pet owners purchasing a costume for their pets!
(Check more fun Halloween New Product @Halloweencostumeassociation Website.)
Where To Buy Halloween Costume & Accessories
Surveys and research have shown a very diverse list of popular Halloween supply stores and  percentage of buyers will shop there to get their Halloween purchases.
Now spending increases on everything from Halloween costumes, to candy, to decor, it appears that Halloween will continue to top the charts in terms of holiday spending. And we believe many buyers will consult online platforms to seek out their  inspiration for costumes, party, and decor ideas.
The data shows that "over half the population in both the United States and the United Kingdom already participating in the Halloween holiday, average spending is expected to increase in the years to come making it a profitable spending holiday for many retailers".
You can find more interesting items and infomation that we exported for Halloweencostumes,  Party Delight.
Or Below Fetured Customers

Happy Halloween!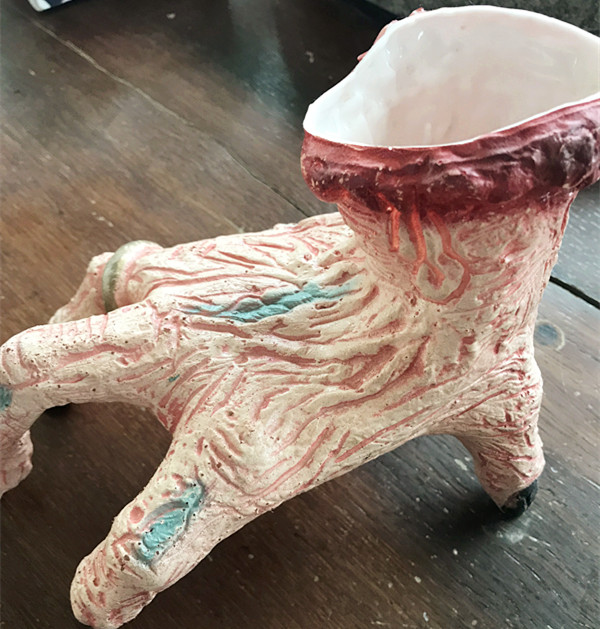 -Wriote By Anne
Halloween Party Supplies & Fun Novelty Producer & Exporter-Lego Party Craft Company