Glowing Kostüm Maske für Halloween Scary LED Halloween Maske Christmas Festival Party Costume Mask
LED Mask can be used on any occasions such as Party, Discos, Clubs, Halloween, Birthdays, Masquerades, Halloween Costume Parties, Carnival, Gift, Festivals and Events. This LED wolf mask and skull masks are a great gift for Halloween Themed party. It will comfortably fit all face shapes. An elastic band to fix the position. Also, openings in the eye nose and mouth area and it's comfortable to wear.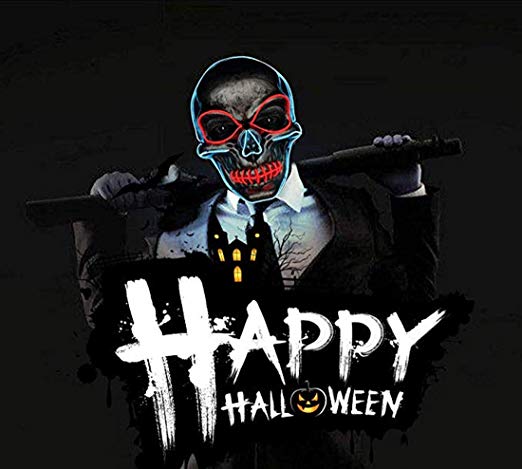 Glowing Kostüm Maske für Halloween Scary LED Halloween Maske
★ It does not produce ultraviolet rays, no negative impact on the human body.
★ If the power is very low, will also glow, the power consumption is a watt-grade.
★ Good shockproof protect against external shocks, increase life.
★Uniform soft light does not lead to tension, fatigue.
★ Really Durable! Easily replace 2 AAA batteries if they leak.
★ Made with the good flexible eco-friendly material, one size fits most adults, teens and some kids.
★ Great Halloween decoration to scare your friends.
★ Simply install the battery, press the button behind the head and it is open.
★ Use it with loud music, glowing in the dark.
★Recommend that a child be 12 years or older to use this product
Similar Costume Mask Items
Lego Party is a leading supplier of Costume Masks, but also export adult and children fancy dress costume accessories including hats, eyeglasses, props, jewelry, body parts, makeup, wig, weapon, & other fancy dress accessories. The costume accessories to make you look like you are really this character! Inquiry online now. You will know much more we can supply for you. 
Have questions? Please feel free to contact us and we'd like to help you to find the right costume and accessories you need. Look forward to hearing your reply.