Adult Carnival Party Mask Ball Mask Rainbow Mask Gay Pride Party Supplies
Still looking for interesting gay pride party stuff? Try this unique and fantasy party mask for standing out the crowd. And it definitely fits any costume set. RAINBOW PARTY – GAY PRIDE PARTY SUPPLIES
Adult Carnival Party Mask Ball Mask Rainbow Mask Gay Pride Party Supplies
Rainbow eye mask, one size fits most all.
Secures w/ elastic string
Rainbow themed color
Not only for a rainbow gay pride party but for any party celebration.
We have Pride party flags, headband, balloons, confectionery, and decorations, not just limited to mask.
People Also Buy Below Rainbow Sequin Mask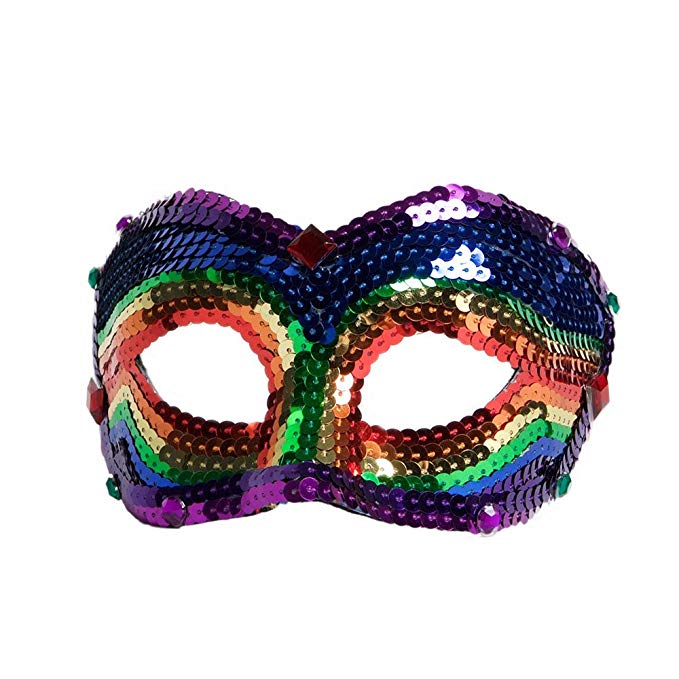 Brightly rainbow colored sequin mask
One size fits most teens and adults
Sewn-on sequins in all the colors of the rainbow
Pair with Lego Party and accessories to complete your Halloween, Mardi Gras, or Masquerade outfit
Made by  Lego Party who is experience offering costumes, accessories, and fun novelty products for all occasions.
Gay Pride Party Collection | Legopartycarft.com
Gay Pride Festival Party Flag, Wholesale Various High-Quality Gay Pride Festival Party Products from Gay Pride Festival Party Flag, a wide selection of Pride accessories including rainbow mask, pride sunglasses, rainbow cups, rainbow pride car flag & more.
Reasonable new Rainbow Party and Gay Pride Party Supply Made By Lego Party! Themed Rainbow Party and Gay Pride Party Accessories are perfect for your next rainbow colorful celebration! We have Rainbow Party and Gay Pride Party Tableware, Decorations, Party Favors, Balloons, and More!
Get Your inquiry now!