Mardi Gras Hanging Swirls Foil Garlands For New Orleans Carnival Party
This is a Mardi Gras (12Pcs) Hanging Swirls and Strings with (3 Pcs) Foil Garland for New Orleans Carnival Party Fat Tuesday Party Decorations Supplies. Made with Sturdy and Durable Material. Suitable for Hanging on a Doorway, Window, Ceiling, Outdoor or Indoor. Green, Purple, Gold is the main color for Mardi Gras Themed Party.
We also have a large selection Mardi Gras party decorations, beads, masks, hats, eyeglasses, metallic garlands Led Lighting Supplies and more. Get an inquiry for Mardi Gras beads and Mardi Gras party supplies. Mardi Gras masks, Feather Masks, and Venetian style masks.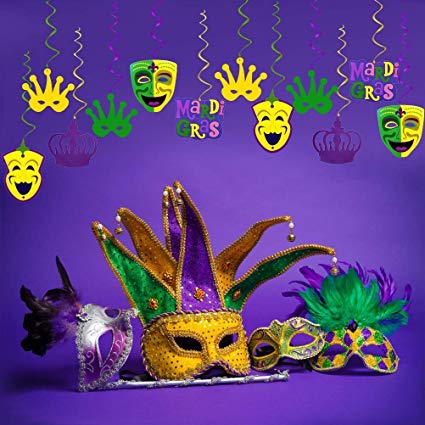 Mardi Gras Hanging Swirls Foil Garlands For New Orleans Carnival Party
1. Sturdy and Durable Material. Testing report is available.
2. Easy to Hanging. Perfect for Mardi Gras Event, Party Favors, Club, Home Decoration or any Party Event occasions.
3. Colorful Hanging Swirls and Strings and Unique Mardi Gras-Themed Pattern.
4. Pre-assembled as all the pieces are connected. You will take a couple of seconds to hang it on your favorite display area.
5. 12 DOUBLE SIDED card stock with 3 designs ( Include mask, crown, Jester hat) and 27 pcs hanging swirls with three perfect colors to match your Mardi Gras party.
More Seasonal Party Decoration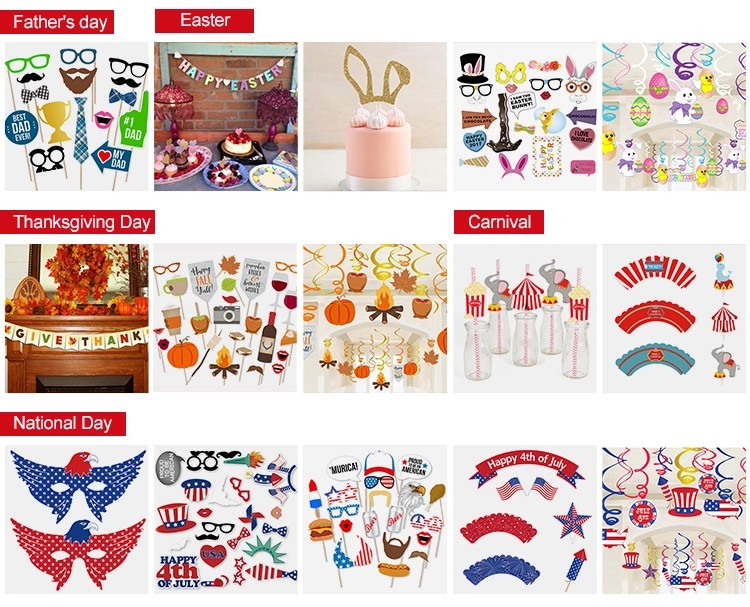 The best selection of party supplies online that you can find anywhere including themed party accessories and gifts for any holiday or event. We try best to be a One-stop-fun solution company for everything from carnival party supplies & holidays to crafts & toys. Supply Party Supplies at Lego Party at the most affordable price Your source for birthday party supplies, wedding supplies, birthday supplies, luau party supplies, graduation party supplies, holiday party accessories. 
Any further question, please feel free to contact us.