Sequined Fedora Hat Gay Pride Sequins Bright Party Cap Rainbow Hat
Lego Party offer more party items like Party tableware, accessories, balloons, toys, novelties, stationery, gift wrap, and decorations. Gifts that inspire and satisfy customer demand. Maybe you can not find those listed products online website, but you do find in our showroom. Now let's go to the party. Start off by wearing our Mardi Gras Fashion Sequined Floppy Hat. Makes perfect costume head headwear for the mardi gras dress up for a mardi gras theme party or any party event.
LG Party Craft pledge to offer you the qualified and safety product at a reasonable price. If you come in, we will give you the reason to come back. Premium quality, Affordable, Value pack, Easy to use, Great for any party events.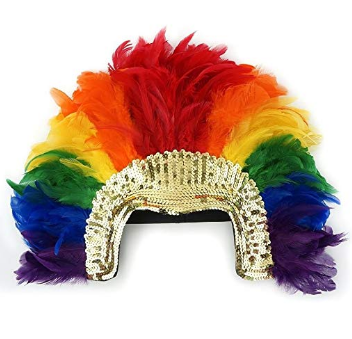 Sequined Fedora Hat Gay Pride Sequins Bright Party Cap Rainbow Hat
Stylish and sequined featuring pride party colors.
Decorated with rainbow sequinned colors.
Great for Gay Pride celebrations, parties, costumes headwear.
Size: 9(W) X 10 3/4(L) X 4 3/4(H) inches; Adult Size.
Thick, lightweight, and satisfied quality material.
Packaging: Hang Tag/PC
Customers who ordered this Gay Pride Party Hat also viewed below items:


Lego Party is a leading masquerade masks manufacturer, and also the main exporter of the decorated holiday goods and party accessories in China. Specific items like the party hat, wig, headband, party gifts, home decoration, and tableware products as well as the primary source of party gift wrap, party bags, stationery, and more licensed products.
Please Email to us to get a free party sample what you're sourcing now.